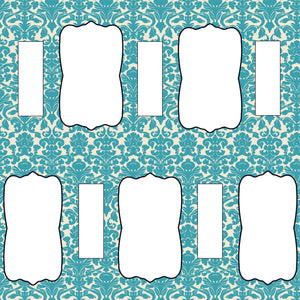 Our elegant collection of paper designs allow you to offer your clients a one of a kind Memory Book that is sure to set you apart from the competition. Heavy weight stock so bleed thru is minimal.  Regular or Gel pens are recommended. Pages are intended for 12" x 12" scrapbooks. 
There are (50) double sided sheets per pack in the 50 pack.  This is enough for (5) 20-page 12" x 12" scrapbooks.  The book pack contains (10) sheets which is enough for one standard (
20) page 12" x 12" scrapbook.